NOW OFFERING COURSES FOR STUDENTS 15 YEARS OR 15 ½
Learn More
Established in 1988, Driver Education Academy has served Marshfield and the surrounding communities for over 30 years. The academy specializes in comprehensive driver education programs for students as well as adults. Refresher driving programs, defensive driving programs, and driver evaluations for industry are fundamental to our purpose. Programs are tailored to specific needs of each participant.
Driver Education Academy's primary mission is not teaching how to pass road tests, but to develop consistency in driving performance that will lead to passing a road test, and more importantly, to develop proper driving habits which will sustain after licensing.
We work closely with the Department of Transportation Exam offices to keep current to new and changing themes in traffic safety. Our curriculum and behind-the-wheel instruction is updated on a regular basis.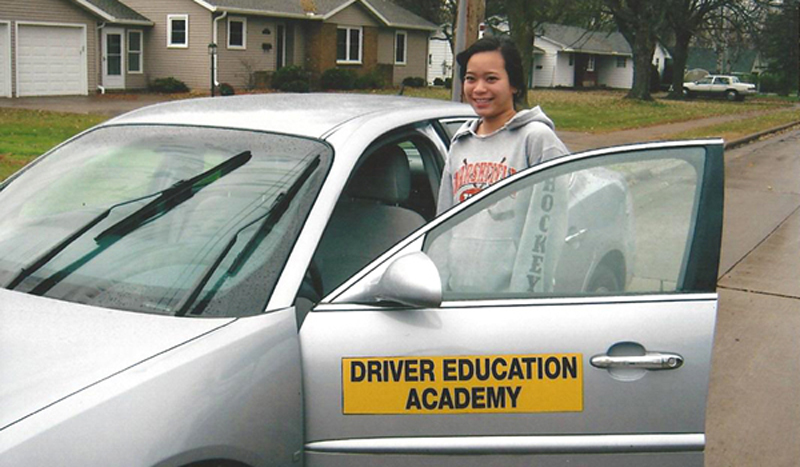 In 1990, we developed driver evaluations for commercial fleets. We teach defensive driving programs and individualized programs for special needs students and adults. we have attended workshops in traffic safety and also completed specialized training of "Decision Driving Techniques" as presented at Fox Valley Technical College.
By 1991, the need for additional instructors was evident. At this time approval was granted by the Department of Transportation to develop an instructor training program. The instructor training program covers 10 hours of behind-the-wheel instruction and 40 hours of classroom. Each instructor must then pass the required state testing and licensing.
In 1993, Driver Education Academy opened a branch school in Wisconsin Rapids. Located in the Lowell Center, Driver Education Academy services Assumption High School and local students as well. Continuous driver education is offered at both locations on a year-round basis. This school is now located at the Shopko Plaza Mall.
Commercial customers have included Roehl Transport, Wisconsin Private Industry Counsel, Mid State Technical College, State Department of Vocational Rehabilitation, Job Training Partnership Act, and Wisconsin Community Action.
In 2008, all instructors received specialized training at General Motors at their testing facility in Milford, Michigan. This 4-day training specialized in driver skill enhancement, vehicle dynamics, anti-skid maneuvers, anti-lock brake application, and use of electronic stability control systems. These concepts are also taught to all students resulting in crash-free driving.
Future plans include staff additions as well as construction of a driving range for in-depth vehicle maneuvers. Another branch office is also being considered.
Learn from the best when preparing for the road by contacting Driver Education Academy today at (800) 956-1117.